A mode where editing UV of Garment. (Ver. MD 7.5)

[Definition of UV screen, coordination, and tiles]

Horizontal axis: U
Vertical axis: VA square of one U/ V: Tile

UV snapshot saves each Tile as a single image.
The coordinates of the tile are determined by the coordinates of U and V and are the same as the UV coordinates inside each tile on the image above.

[Definition of Wire]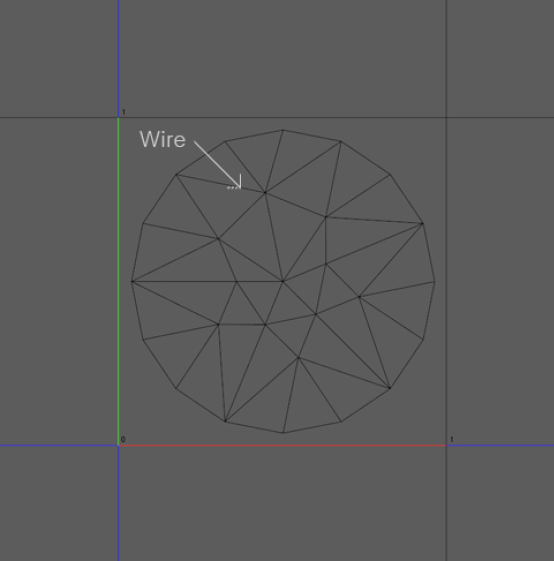 Wire is the mesh line (Polygon) of UV.
Wire image will be saved when saving UV.
Show UV Wire (Ver MD 7.5)
Location: UV Editor Mode Popup menu (Right-click on background) Show Wire
The existing textures are hidden and UV Wire (meshes) are displayed.
Rendering View Settings (Ver MD 9)
The toolbar contains rendering options.
Diffuse, Metalness, Normal, Roughness Map.
View UV Maps (Ver MD 10)
Upper left of the UV Editor window ▶ Click the View UV Map icon → Map icons that can be changed appear horizontally.
Click the desired map icon.
→ The UV of the 2D window changes to the type of map users click.